Automated Monitoring & Credit Reviews
Financial institutions accelerate monitoring & annual credit reviews with global leading access to accounting, commerce/sales, banking, payroll & tax data.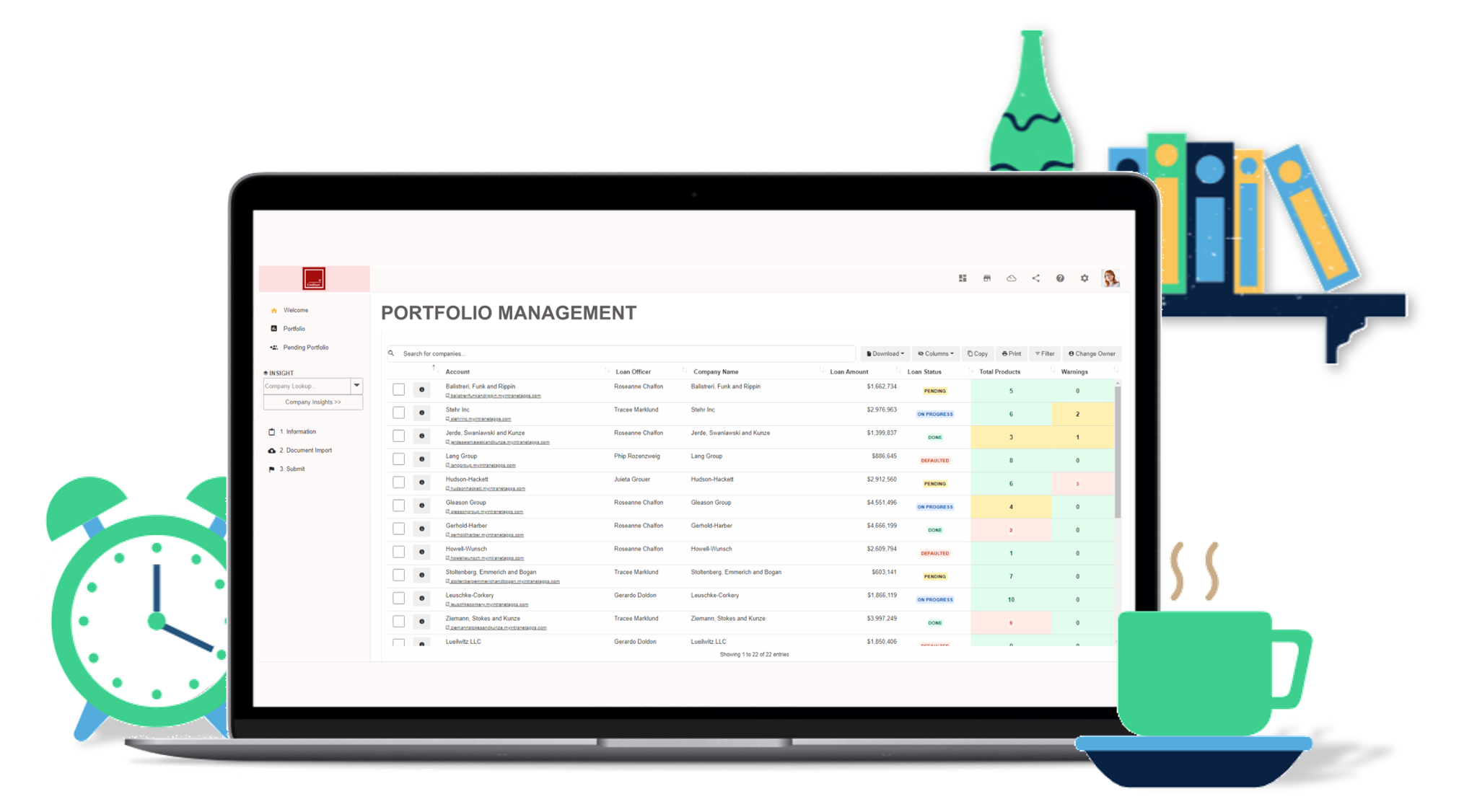 Score Businesses Quickly
Verify ability to pay, willingness to pay & credit score on both the individual & business level through banking data & credit bureau information.
Monitor Ongoing Loan Conditions & Automate Credit Reviews
Assess portfolio risk at a glance with ongoing monitoring of SMB & Commercial financial data, allowing relationship managers to prioritize follow-ups & access automated credit reviews when it's time to review outstanding credit.
Lending Ratios & Insights
With global leading access to SMB & Commercial accounting, banking, commerce/sales & payroll data in market, gain a 360-degree view of your borrowers' financial health with insights & ratios at all times.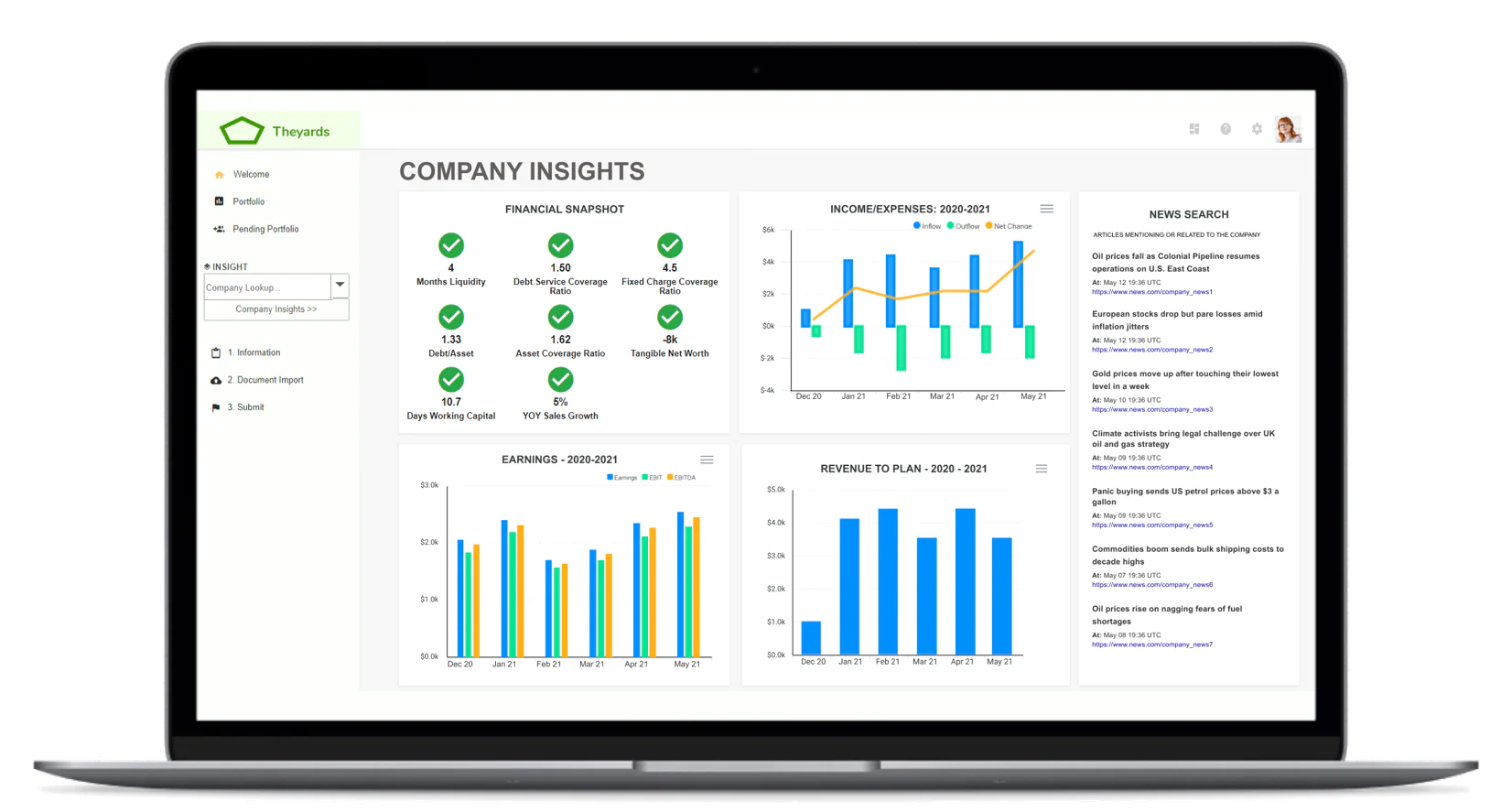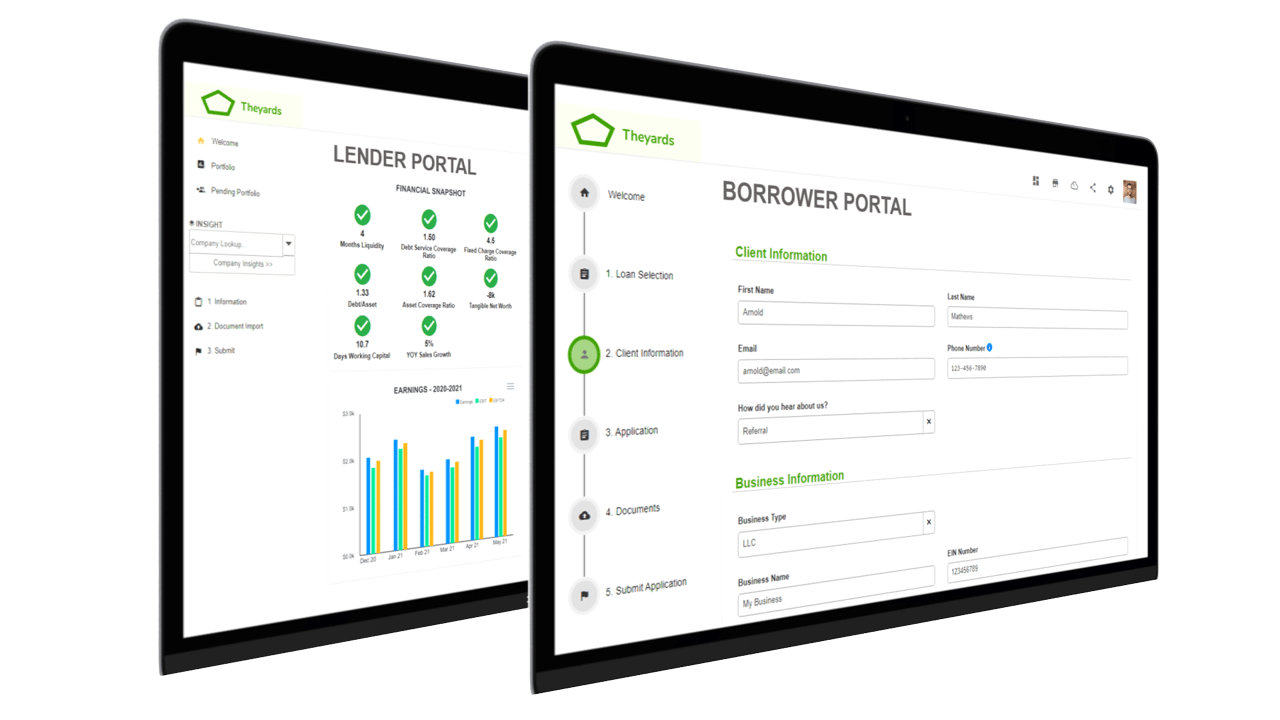 Enhance Small Business Lending
With an all-in-one platform to digitize the business credit & lending lifecycle, reduce time to issue & delight small businesses.
Client & Partner Testimonials
"We gained 2-3 years of new client relationships in 30-60 days"
Dustin Phillips, Chief Lending Officer
"Boss Insights dramatically simplifies the work of loan decisioning, servicing & fraud prevention"
Sanjay Matthew, Head Of Fintech Strategy
"Boss Insights allows Carver to provide customers with the highest quality of service"
Richard Muskus, SVP & CRO
"Boss Insights' data platform allows us to provide value beyond financing and mentorship to the ecosystem"
"A seamless solution to gather real-time information of business members"
Curtis Anderson, VP Business Lending
"Boss Insights' cutting-edge tech empowered us to offer a seamless experience for business owners"
John Handmaker, Chief SBA Lending Officer
"Boss Insights is incredibly responsive, solution orientated and grew the platform as our requirements expanded."
"Amazing digital lending platform, serves SMBs and Commercial Businesses - great access to real time accounting, commerce/sales and banking data"
Want To Get Started?
Or got a question? Tell us how we can help.