Financial Dashboards For Your Business Customers
Boss Insights CFO-in-a-Box is a dashboard & insights platform that creates ratios, dashboards & insights for your business customers based on their accounting, sales, banking data & more. Create personalized product suggestions. Give businesses cash flow forecasts, benchmarking & personalized data-driven insights.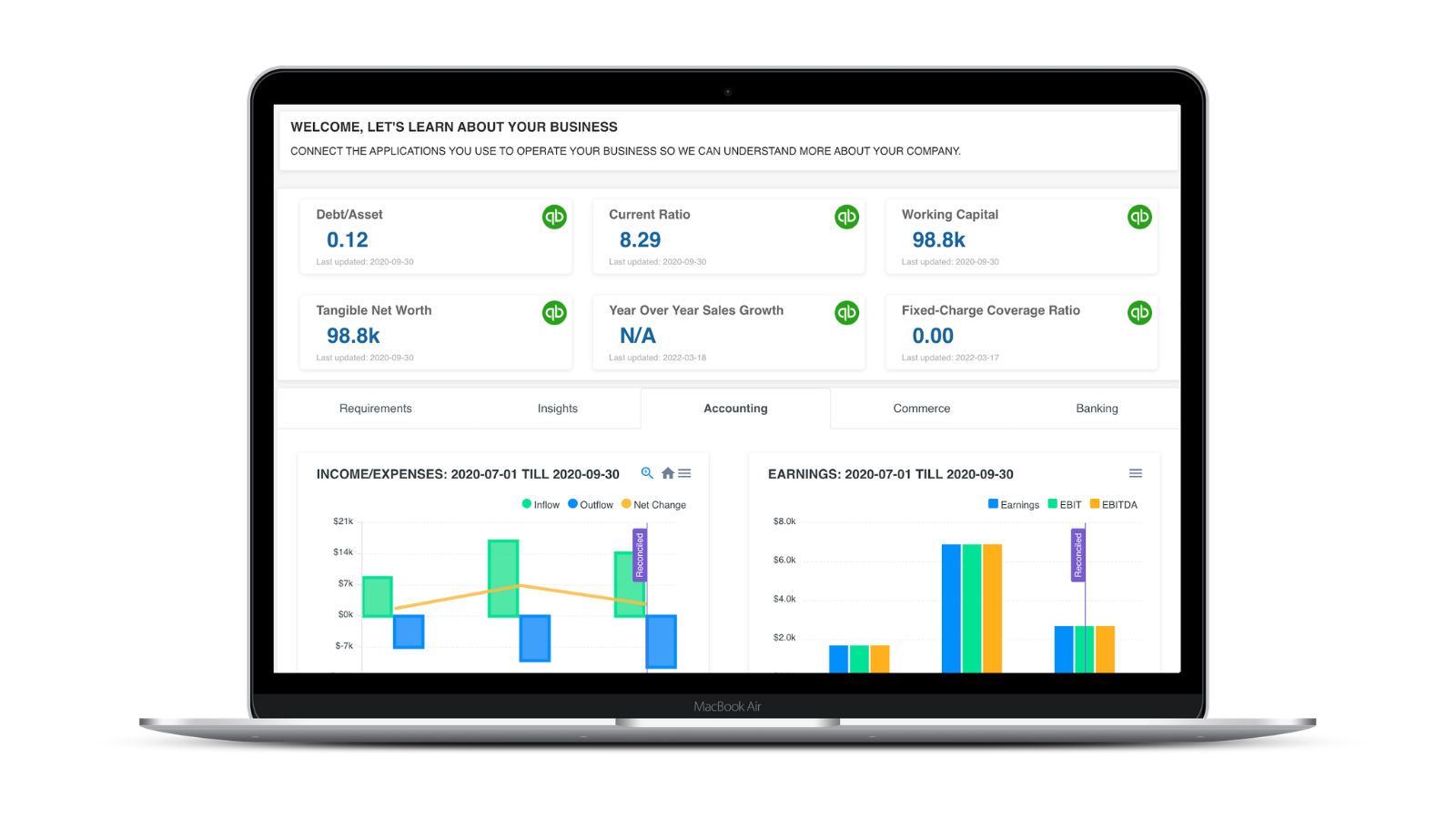 Offer Personalized Recommendations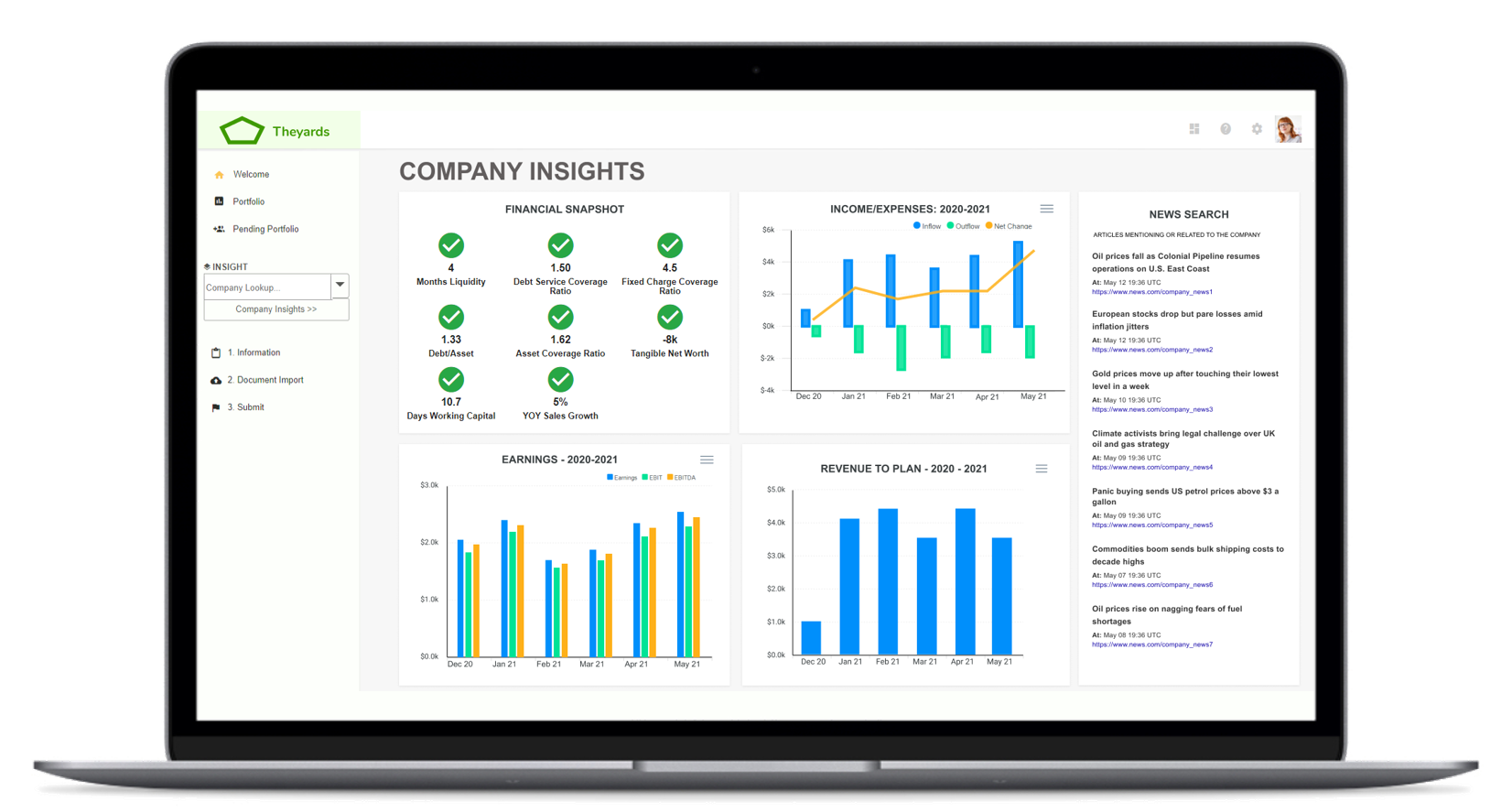 Real-Time Cash Flow Insights & Lending Ratios
Businesses gain a 360 degree view of their financial health with insights & ratios enabling them to self select products
CFO-in-a Box Uses
Fintechs, lenders & financial institutions empower SMBs with insights to grow their business

Cash Flow Forecasting
See exactly where cash flow stands every day in every business unit on one dashboard

Business Ratio Calculations
Configurable ratios and scoring to show business health (revenue, debt, liquidity, customer concentration) 
Personalized Recommendations
Automated recommendations on financial services product so you can accurately prescribe new products
Client & Partner Testimonials
"We gained 2-3 years of new client relationships in 30-60 days"
Dustin Phillips, Chief Lending Officer
"Boss Insights dramatically simplifies the work of loan decisioning, servicing & fraud prevention"
Sanjay Matthew, Head Of Fintech Strategy
"Boss Insights allows Carver to provide customers with the highest quality of service"
Richard Muskus, SVP & CRO
"Boss Insights' data platform allows us to provide value beyond financing and mentorship to the ecosystem"
"A seamless solution to gather real-time information of business members"
Curtis Anderson, VP Business Lending
"Boss Insights' cutting-edge tech empowered us to offer a seamless experience for business owners"
John Handmaker, Chief SBA Lending Officer
"Boss Insights is incredibly responsive, solution orientated and grew the platform as our requirements expanded."
"Amazing digital lending platform, serves SMBs and Commercial Businesses - great access to real time accounting, commerce/sales and banking data"
Want To Get Started?
Or got a question? Tell us how we can help.