Accelerate Business Lending In Minutes
Business lending is costly, risky and time consuming. It's too hard as a lender to know the parties you work with, i.e. your customers and vendors. It should be a seamless process to get the right information at the right time in a secure way. We're on a mission to reinvent inter-business communication.
Boss Insights provides business lenders with a single API to real time access to the broadest coverage of accounting, banking and commerce data of their business customers in 1 minute. Lenders gain 360 degree view of their business customers' financial health, accelerating business lending from months to minutes. It is easy to set up and use with minimal IT resources.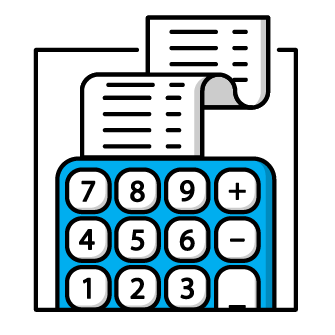 Boss Insights' solution is flexible with all lending models
SMB & Commercial Lending
Traditional business lending including SMB loan (Small To Medium Businesses), SBA loan (Small Business Loan partially guaranteed by US Small Business Administration), Commercial loans and Venture Debt loans provided by banking institutions
By gaining access to real time financial data on your business customers, lenders are able to get a 360 degree view of borrowers' business health to make an informed loan decision and to monitor the risk afterwards.
Alternative Business Lending
Alternative Business Lending refers to any business lending practice that happens outside the traditional banking model. From digital lending and private lending to P2P model, alternative lenders typically lend to riskier business customers who are underserved by traditional lenders due the lack of business credit history and collateral shortage.
By gaining access to real time financial data on your business customers, alternative lenders are able to get a 360 degree view of borrowers' business health which is based on merit in addition to their existing collaterals to make an informed loan decision and mitigate risk.
Asset Based Lending (ABL)
Asset Based Lending (ABL) involves business lenders loaning money using the borrower's assets as collateral. ABL is usually secured by inventory, accounts receivable, equipment, or other property owned by the borrower.
By gaining access to real time financial data on your business customers, lenders are able to get a 360 degree view of borrowers' business health to make an informed loan decision and to monitor the risk afterwards.
Invoice Financing & Factoring
Invoice Financing or Accounts Receivable Financing refers to a short-term borrowing by a lender to business customers based on unpaid invoices – locked up funds that a business might otherwise use to improve cash flows, invest or grow its operations.
By gaining access to real time financial data on your business customers, lenders are able to get a 360 degree view of borrowers' business health, nature and associated risks to make an informed loan decision.
Lending Software Providers
Lending Software Providers include all technology vendors for loan operating systems (origination, underwriting, closing, monitoring etc), bank operating systems, CRM and other systems that facilitate business lending for financial institutions. 
Boss Insights partners with these providers to supercharge their product functionality by providing real time access to financial data of business customers to lenders.
Business Intelligence Tools
Remove the complexity of having to manage the multitude of formats and document structures your customers provide. Boss Insights will map and normalize the data. Access raw audit data too! Within the portal, data can be downloaded in formats including PDF and Excel.
With real-time access to your clients' data in one convenient location, SMBs can manage and monitor data more efficiently, allowing them to stay informed and organized.
Business Credit Cards
Boss Insights supports the most popular applications so that you can present it easily to your customers. For example, with sales information, instant payouts could be offered at third-party commerce sites creating new opportunities for e-commerce merchants. This easy access to real-time data empowers you to provide financial health insights and offerings to your business customers!
Business as a Service (BaaS)
Business banking is underserved as decisions take weeks and getting cash in hand can take months. Meanwhile, new offers are being launched in the space at increasing rates. Utilize Boss Insights API/Embed to get your product to market quickly, get access to a single connection to your business customers' accounting data to view financial statements & commerce data to view sales information and much more!
Loan Management Systems
BossInsights allows Loan Origination System (LOS) and Loan Management System (LMS) to have quick access to data, be easy to use, and configurable while maintaining low costs and a streamlined workflow. Access real-time, consent-driven financial data that is easily integrated into your existing LOS and LMS and applicable to multiple lending models. Improve the speed and accuracy of your system by incorporating financial ratios driven by business customers' financial statements. Obtain copies of the business balance sheet, profit and loss and cash flow statement to accelerate decisioning and monitoring. Minimize errors, optimize your loan life-cycle, and increase workflow efficiency. 
Business Payments Platforms
BossInsights helps remove the complexity of integrating with the myriad of accounting and ecommerce platforms and increases your competitive edge with access to real time payment information. Sales and Accounts Rreceivable data offers a way to automate your payments platforms and delight your customers.  With access to standardized data, via our universal API, your business customers can receive a complete understanding of their business's cash flows and access to their financial statements (eg. Accounts Payable and Accounts Receivable). This allows you to provide these customers meaningful insights and payment services to help them compete and thrive.
AI and Credit Decisioning
BossInsights will boost the accuracy of your models with access to cleaned and normalized private business information.  Using clean data in standardized formats, your decisioning can be reliable and consistent.  Increase the speed of your business processes to make informed decisions, learn from your customers real-world data to improve your decisioning over time.

Benefits For Business Owners and Fintechs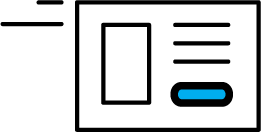 Quick & Easy
Your business customers' financial data & insights… in minutes.  Set up in matter of hours with minimal IT resources

Reduce Costs
Lower client acquisition & servicing costs by 80% - focus on building relationships
Client & Partner Testimonials
"We gained 2-3 years of new client relationships in 30-60 days"
Dustin Phillips, Chief Lending Officer
"Boss Insights dramatically simplifies the work of loan decisioning, servicing & fraud prevention"
Sanjay Matthew, Head Of Fintech Strategy
"Boss Insights allows Carver to provide customers with the highest quality of service"
Richard Muskus, SVP & CRO
"Boss Insights' data platform allows us to provide value beyond financing and mentorship to the ecosystem"
"A seamless solution to gather real-time information of business members"
Curtis Anderson, VP Business Lending
"Boss Insights' cutting-edge tech empowered us to offer a seamless experience for business owners"
John Handmaker, Chief SBA Lending Officer
"Boss Insights is incredibly responsive, solution orientated and grew the platform as our requirements expanded."
"Amazing digital lending platform, serves SMBs and Commercial Businesses - great access to real time accounting, commerce/sales and banking data"
Pricing
Flexible pricing that matches your business needs
"Boss Insights… is helping banks handle unprecedented demand through their automated, end-to-end platform…"

Want To Get Started?
Or got a question? Tell us how we can help.