Last month, the Boss Insights team was in Vegas for the long-awaited Money20/20 USA 2021. What a change from 2019!! Amazing to be back in person and surrounded by the fintech industry's best and brightest major companies and technological innovations.
Life since 2020 has been a whirlwind. While experiencing arguably some incredibly challenging times, moving digital has catalyzed the industry. In 2019, the focus of Money20/20 discussions were examining deals for the future. In 2020, the focus was on the here and now – what work could we do together to move things forward? Boss Insights was excited to participate in Money20/20's Rise Up program and meet incredible titans in the industry. Each year, Money20/20's Rise Up program selects 30 leaders in industry to participate out of hundreds of applicants with the goal of "Empowering women in leadership." This year's cohort included leaders in the top Fortune 500 companies, startup founders and women at companies growing and scaling rapidly.
 At the startup of the program, Global Payments' Executive Director, Theresa Gongora gave a powerful opening letting us know that the next three days would be life changing.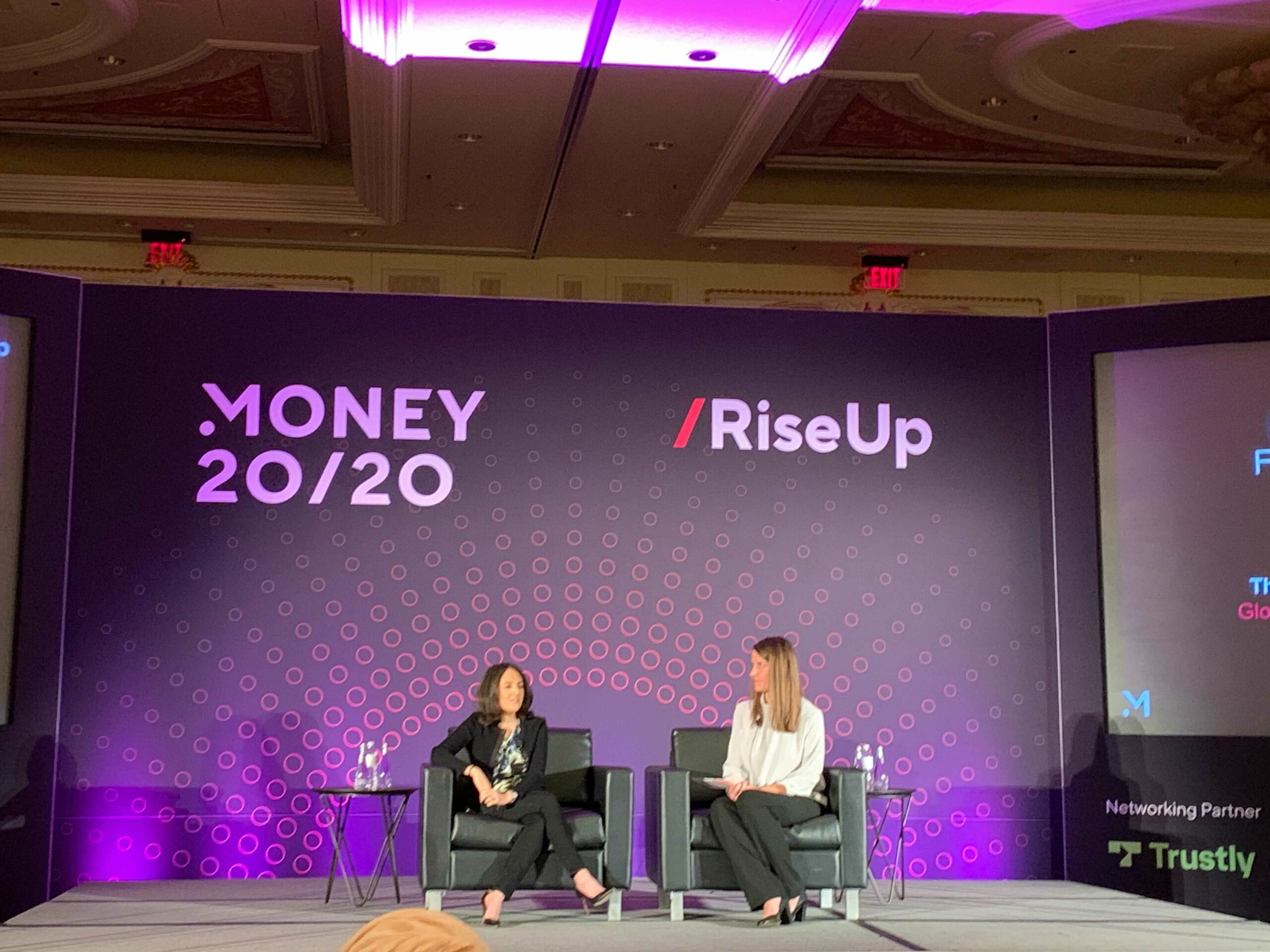 Money20/20 gives Rise Up Cohort a private session with keynote speaker Goldman Sachs' Stephanie Cohen
"People don't want to go to their bank. They want their bank to go to them." Stephanie Cohen, Global Co-Head of Consumer and Wealth Management at Goldman Sachs.
2021 RiseUp cohort featured during the Mainstage Keynote…
Oh Snap!!
The Rise Up cohort listened to the panels, to each other, learned about the industry and most importantly created a bond.  Money20/20 brought us together and we've taken the next step supporting each other so we can achieve our individual goals, collectively as a group. Stay tuned for more news on how the Rise Up cohort makes it happen in 2022!!! We're so grateful to Money20/20's Tracey Davies, Monique Ruff-Bell and Sherry Robinson, and countless others who worked tirelessly to give us these opportunities.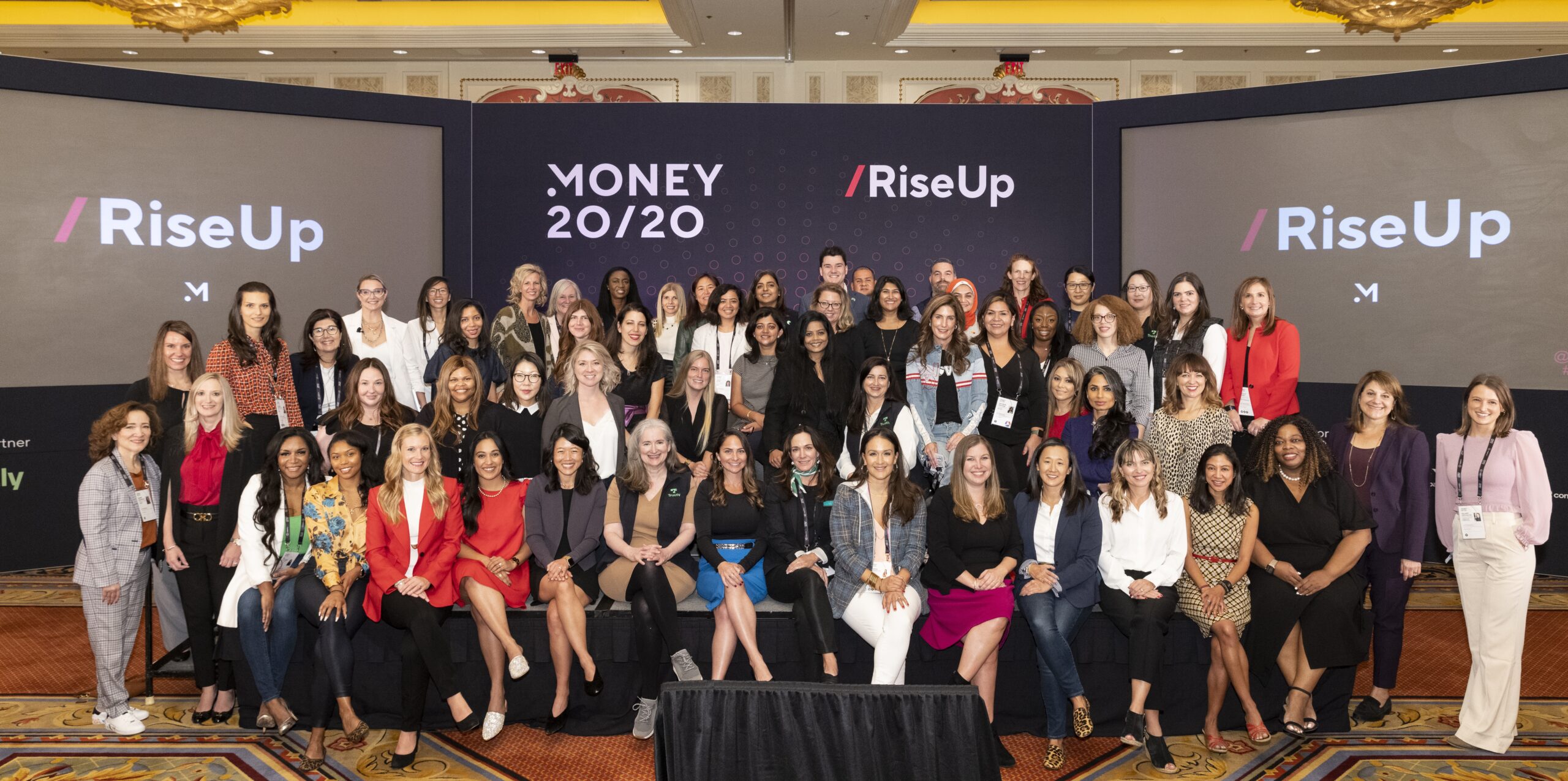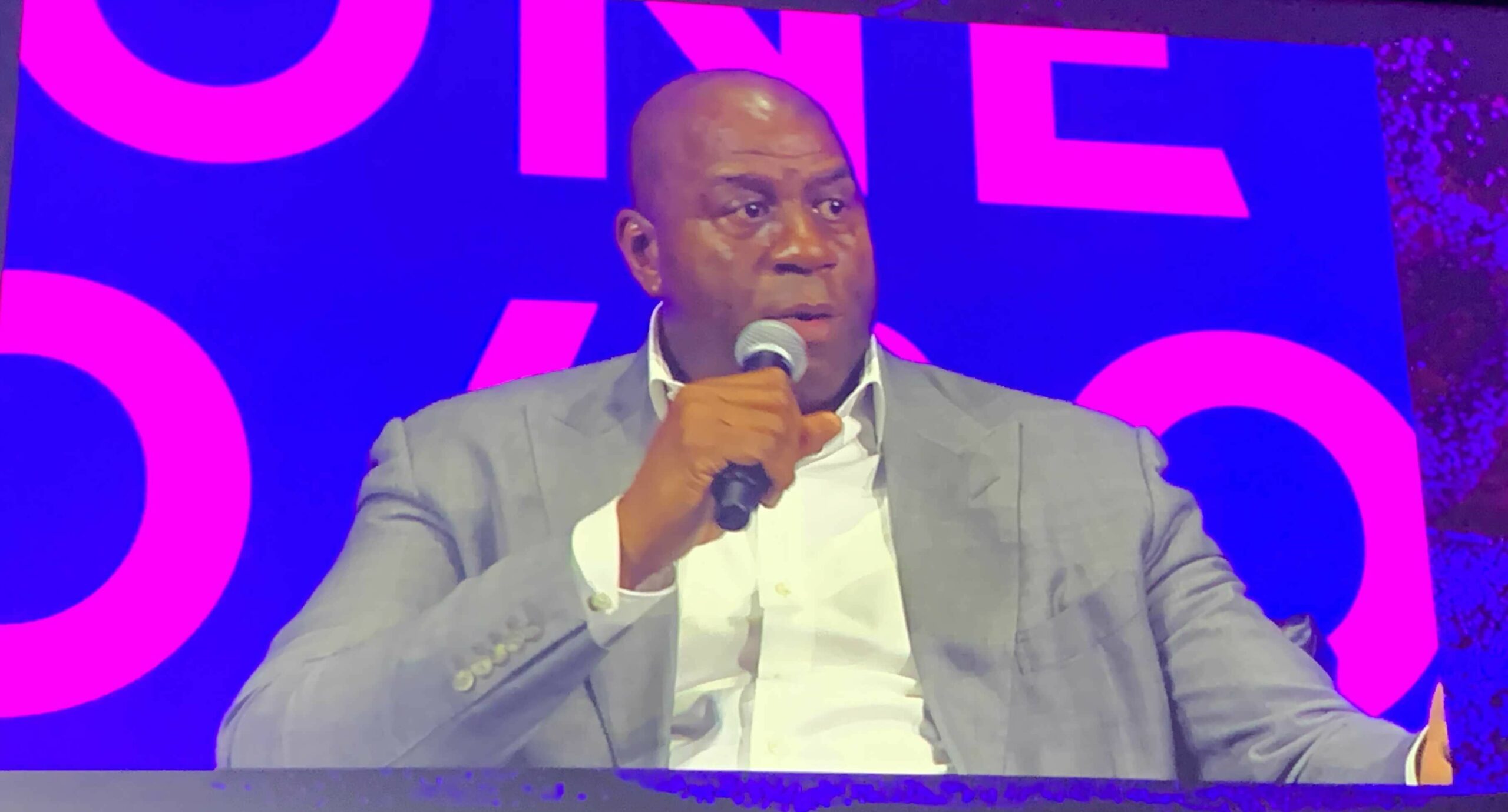 "I believe you can do well and do good at the same time." – Magic Johnson at Money20/20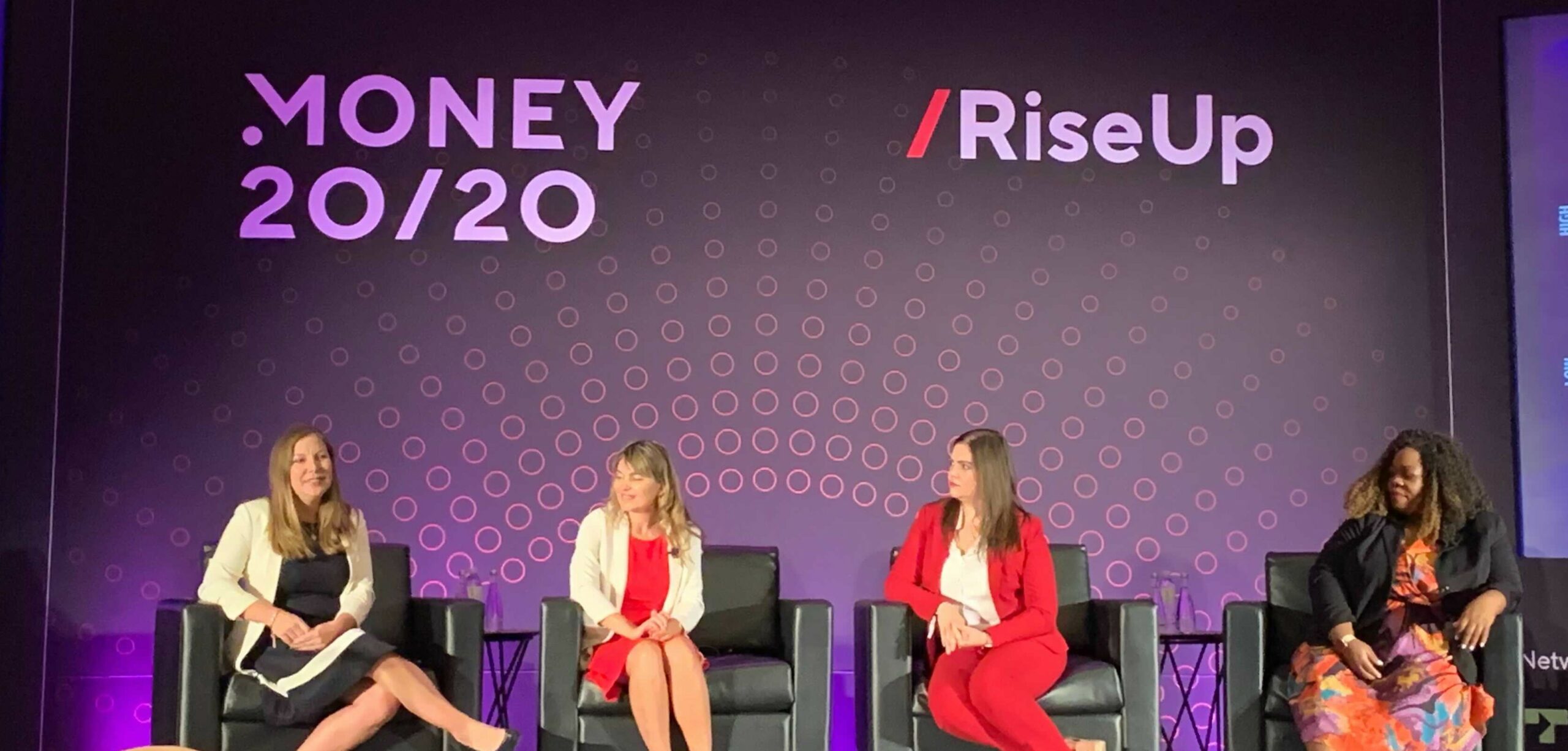 Rise Up Alumni Lead the Way. Panel moderated by FINAVATOR INC's Michelle Beyo, featuring Pillar Financial's Elena Litani, Emerge's Lucia Gallardo, and MMH Blockchain Group's Emma Todd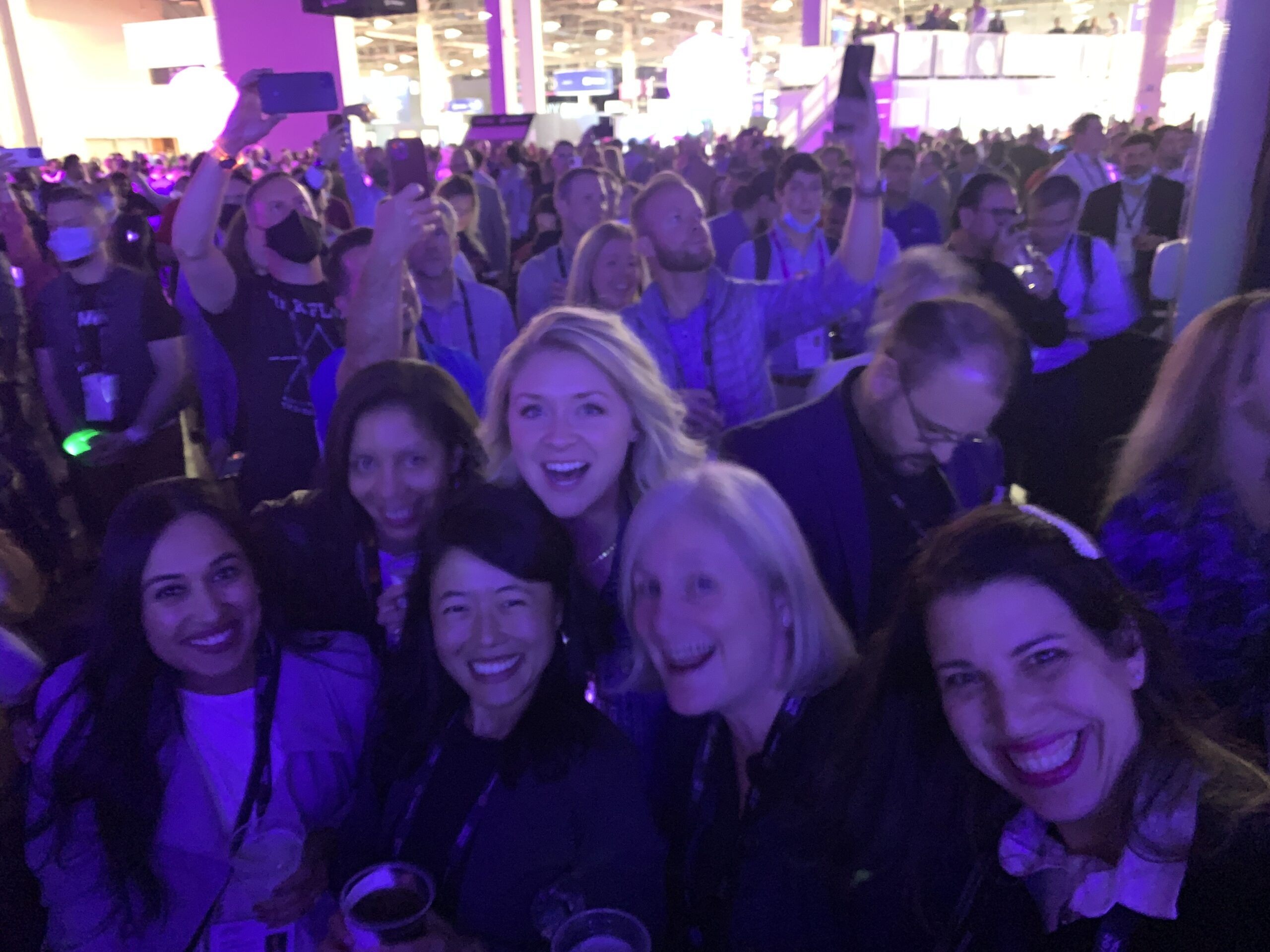 Rise Up Rising for the Journey Concert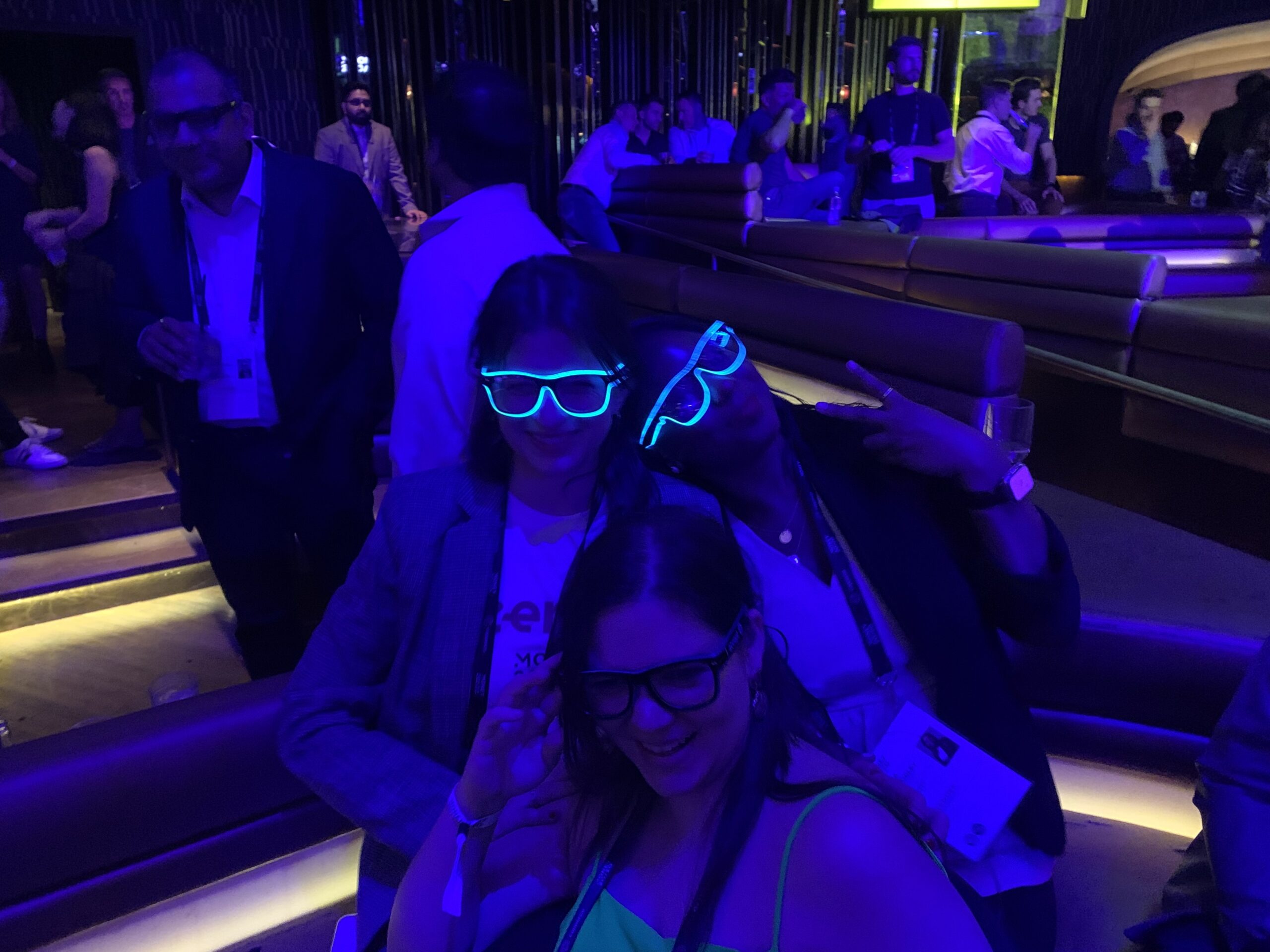 Living it up at the Money20/20 10 Year Anniversary Party
Boss Insights experienced some exciting wins over the few days and we were not alone – cohort members were put on boards, introduced to sponsors, signed deals, networked. Let's just say when the fun was happening, so was the business development. To the Rise Up leaders who moved their mandates forward – KUDOS TO YOU!!!
We'll realize the true impact of this incredible event in the weeks to come. Boss Insights was thrilled to be a part of it and we are so grateful to this cohort of incredible leaders. Cheers to the Rise Up cohort of 2021!!